Installation of the Batteries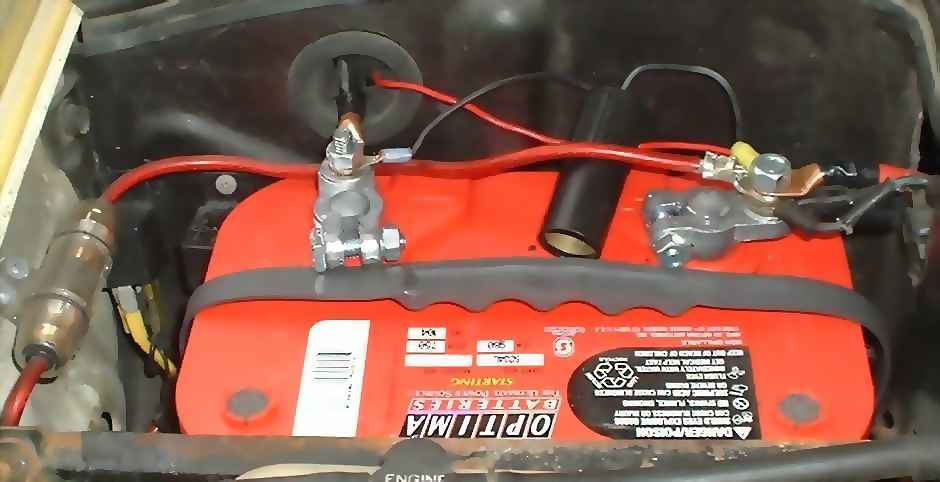 This Optima Red-Top battery is the main starting battery. The cigarette lighter plug is for my portable electric air pump for the tires, which I store underneath the subwoofer box. The 8 guage wire goes to the two pairs of foglights. The fuse and relays on the left side of the picture are for the lights.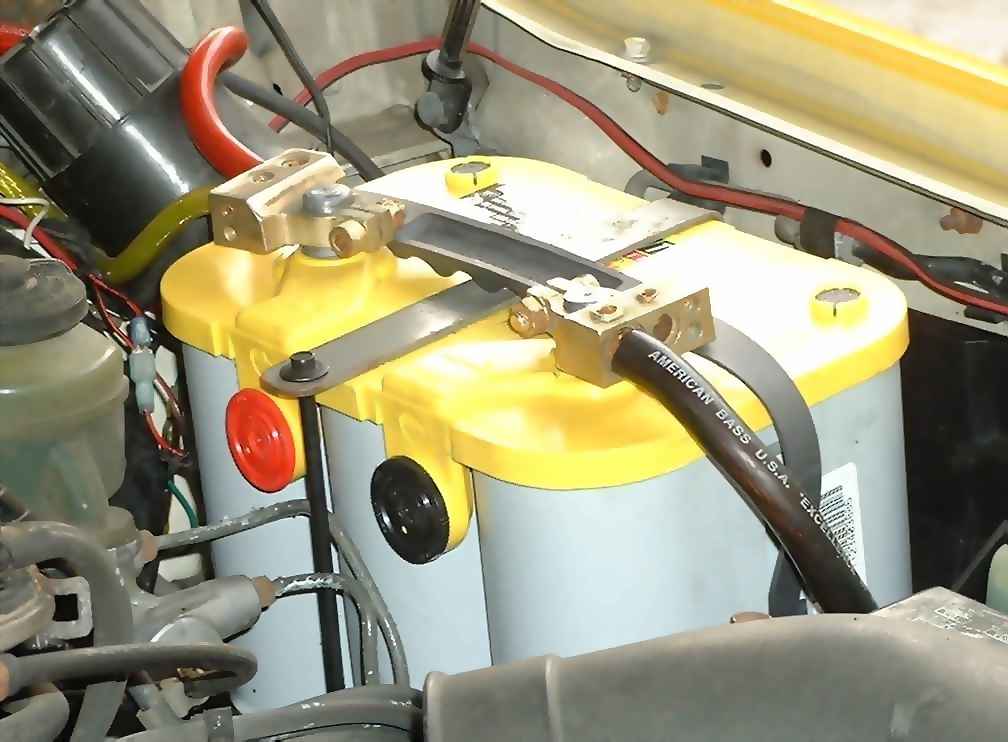 This Optima Yellow-Top battery is dedicated to the stereo system. Fortunately, there was enough room in the engine bay to install this battery along with its battery tray. It has gold plated battery terminals, and is grounded with 0 guage wire. The 2 guage wire goes to the 150 amp, ANL style fuse, and from there, the wires go to the distribution block and amplifiers. The yellow 4 guage wire goes to the battery isolator so that the battery may receive charge from the alternator.
---

Copyright 2002 - Nik Kazmers - All Rights Reserved